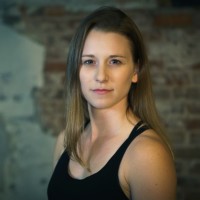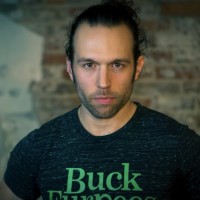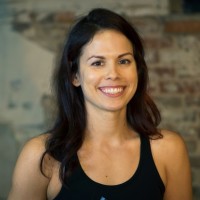 Stephanie Webb
"The Doctor"
Stephanie is certified in Yoga Sculpt and Buti Yoga (AFFA, NASM, and Yoga Alliance accreditation), and she is also trained in Floor Flow©, and dance instruction. She has taught many different classes, including boot camp, HIIT, yoga, mobility, flexibility, hand balancing, active recovery, conditioning, as well as personal training. Her favorite way to challenge is with bodyweight movements, and creative combinations to keep you guessing.

Ryan's background has been influenced by many movement disciplines. He has been a student of martial arts, yoga, gymnastics. He has played competitive sports, excelling at hockey and running in particular. He views movement as a means of connecting the mind and body as well as to the world around us. You can expect traditional forms of exercise in Ryan's class as well as bizarre patterns that look like really bad breakdancing or animal impersonations. 

Bree spent many years as a weightlifter and barbell enthusiast. She is a competitive dancer turned fighter. Bree is certified under Ace as a group fitness instructor for 3 years. She likes to train people with high intensity movements to improve their strength and agility. She has trained with many different athletes and tried numerous styles of workouts throughout her fitness voyage. She incorporates everything she has learned will always bring her best.

Aerosmith, Major Lazer, Demi Lovato, Drake, and Lana Del Rey
Thrice, Rise Against, Don Broco, Blink 182, and Jimmy Eat World
Missy Elliot, Outkast, Kendrick Lamar,
50 cent, and Diplo